It seems like all people can talk about these day is the newest, fastest and best technology. Now, I didn't jump on the iPhone bandwagon till about 2 years ago when I got my 5. I love the 5, and iOS 8 is not the second major software update. iOS 7 had some exciting updates and there is more to love about iOS 8.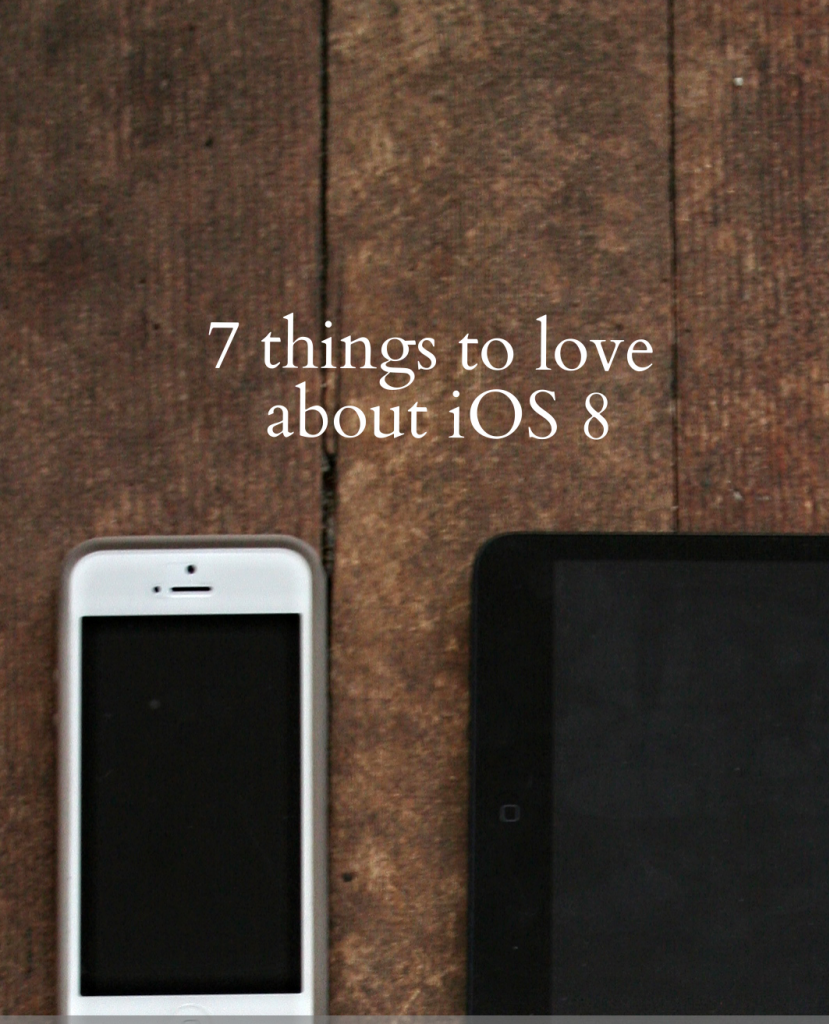 Moments Many people aren't fans of the moments, they loved the camera roll, I personally think organizing my photos (both camera & cloud) by date is much more organized than separating. I love moments.
Request Non-Mobile Site I hhhaaattteee mobile sites. I don't know what it is, they are terrible. If you are on a mobile site, tap the url box to highlight and swipe down in the middle of the screen (near the frequently visited), tap request desktop site. Like Ahhhmazing.
Photo Editing Apple, you've really stepped it up. Now, I only need like 3 apps to edit instead of 5. Jokes. Kinda.
Message Details Have you ever tried to look back and see aa picture someone sent you a while back, but you didn't save. Details, my friend, easy peasy lemon squeezy.


Time Lapse I don't have the fancy slow mo, cause my 5 is still going strong, but time lapse is a fun new addition to my camera.
Leave/Silence Group message Ever is a group message that, doesn't. stop. buzzing. Well, now you can leave. Sneak out without anyone ever knowing, ah the sweet sound of silence.
Self Timer Thank you, Apple. Thank you. That's all.
What are your favorites about the new iOS 8 or iphone 6?