For Christmas, I was gifted some new camera toys and I have been anxious to use them, a new tripod & a tabletop lighting kit. I work full time and in the Winter it has been tough to photograph, well anything, after work! I used my tripod on NYE to set up a little DIY photobooth, I have yet to share those images, I'm sure I'll get around to it soon. But enough about camera toys, on to these delectable Orange Poppy Seed Cinnamon Rolls!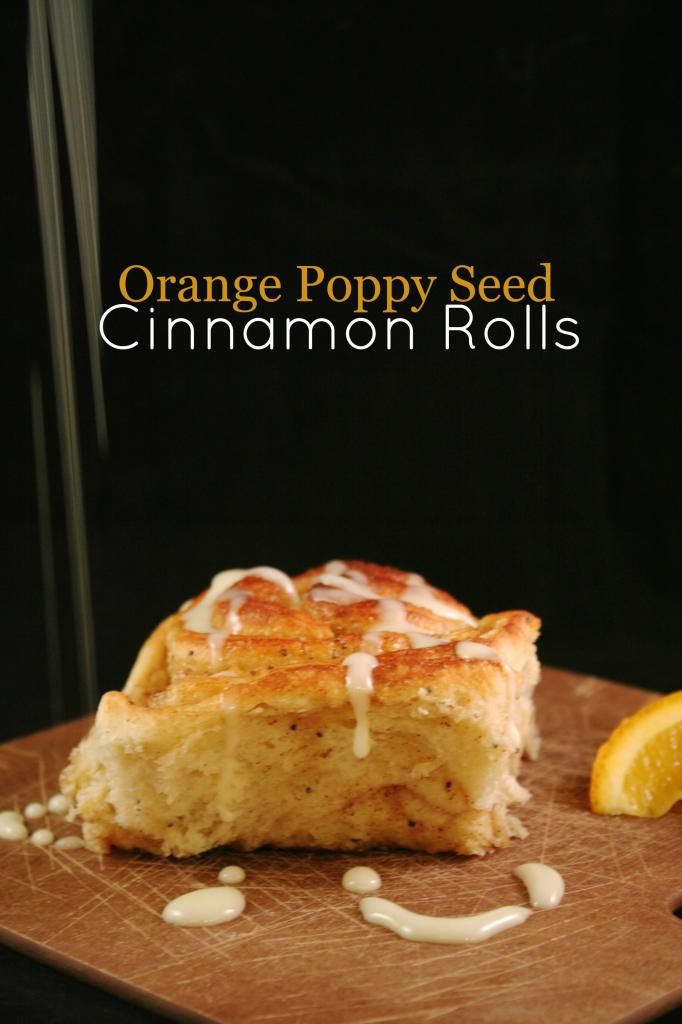 I love lemon poppy see breads & muffins, but I wanted to switch it up a bit and use the gorgeous naval oranges in season.
Oh yeah, I made a gif for this one. Look at that drizzly goodness.
————————————————————————————————————————–
Orange Poppy Seed Cinnamon Rolls
Adapted from Simple Sweet Savory
Makes approx. 18 rolls
Rolls
2 pkgs active dry yeast (.25 oz each)
1.4 c. hot water
1 1/2 cups buttermilk
1/2 cup vegetable oil
5 cups all-purpose flour
1 tsp salt
1-2 large oranges
2 tsp poppy seeds (more if desired)
1 stick melted butter
1/3 cup orange juice (like simply orange)
1 1/2 cups brown sugar
1/2 tsp baking soda
2 tsp cinnamon
Glaze
1/3-1/2 c orange juice (like simply orange)
1 1/2 c powdered sugar
Instructions
In a large bowl dissolve yeast with hot water, about 8-10 minutes.
Meanwhile, in a saucepan, heat buttermilk over medium heat about 2 minutes – if any longer if may begin to separate.
Measure oil, and pour buttermilk and oil into yeast, mix well.
Mix flour, salt and baking soda in a medium bowl.
Zest 1 large orange and add to yeast mixture, cut orange in half and squeeze juice from into yeast mix – add more/less for taste preference.
Add flour mix to yeast mixture 1/2 cup at a time. Begin using a whisk, once dough begins to form, use hands to combine.
Once dough has formed – there may be excess flour in the bowl – turn dough on a floured surface and knead 15-20 times. Cover with a kitchen towel to rest for 15 minutes.
In a small bowl, mix together butter, orange juice, brown sugar & cinnamon. This may look a little runny, let sit for a minute it will become more spreadable. Set aside.
Once dough is ready, roll into a rectangle about 20 x 15″, carefully spread brown sugar mixture onto dough with fingers or knife, about 1/4″ away from the edges.
Roll the dough as tightly as possible into a log and pinch ends and seam.
Cut 1″ pieces and place cut up in a glass, greased baking dish. I used a 9 x 13 (which only held 12 rolls) and a smaller dish for the remaining 6. Cover for 30 minutes to rise. (Can also refrigerate overnight)
Preheat over to 400 degrees F. Bake for 15-20 minutes, until fully cooked and golden brown. If tops start to get too brown cover with tin foil. Let cool till pan is touchable.
In a bowl, mix orange juice and powdered sugar until desired thickness of glaze. Drizzle over rolls.
————————————————————————————————————————–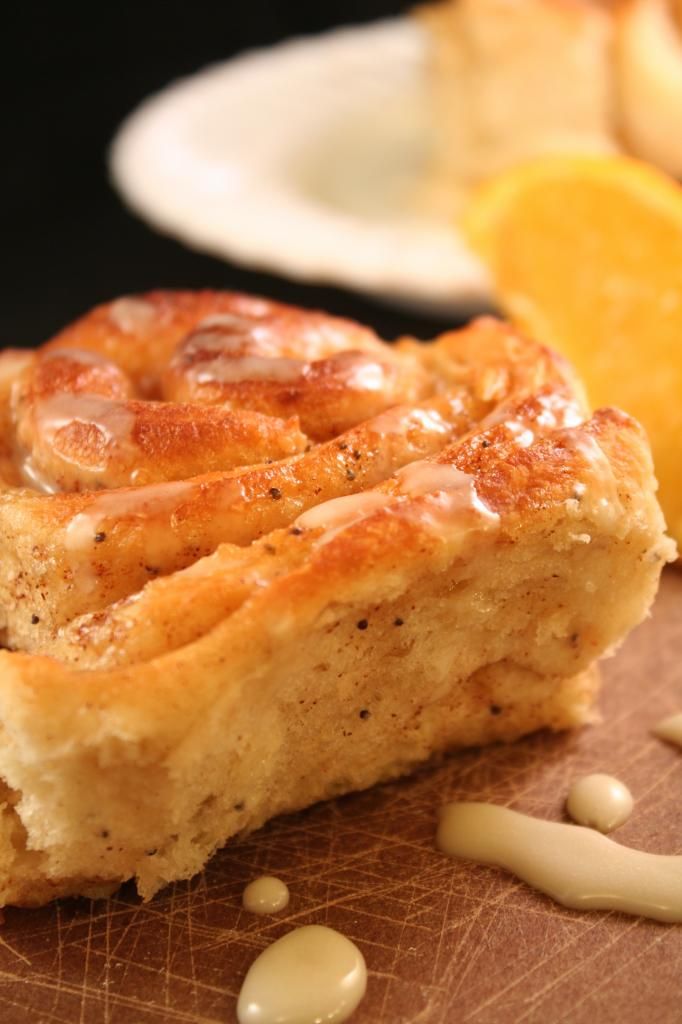 What do you think? I'd love to hear if you try them out!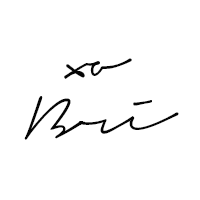 Linking up: